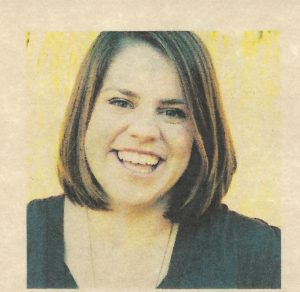 On Sunday, April 23, 2017 the congregation meet and extended a unanimous call to Amber Kay Slate as their new 3/4 time pastor.  Amber will begin her duties on July 5, 2017 following graduation from Princeton Theological Seminary (M. Div.) and ordination in the Presbyterian Church USA.
Amber is a graduate of Whitworth University  Spokane WA (2004)  with a BA in Theology; She attended Fuller Theological Seminary from 2011 – 2014 before transferring to Princeton Theological Seminary where she has earned a MA in Christian Education and Formation and M.Div.
Prior to graduating Amber will be participating in a Mission Study Travel Seminar to Brazil S.A.  The congregation is excited that Amber accepted their call to ministry.
Amber was born  in Moses Lake, WA and grew up on a wheat and sheep farm near Ritzville WA.  Her interests include theater, nature, Zumba, and farm life.
As the new pastor, at Aurora Presbyterian Church, Amber says:
"With the help of the Holy Spirit, God's presence in our individual and corporate lives,
the church is to bring about the kingdom of God on earth.  This means that mission
is the very breath of the church."  And she adds, "God calls us to ministry when we
are ready to serve."
On Friday June 23rd Cascades Presbytery voted to approve Amber for Ordination and Installation as Pastor of Aurora Presbyterian Church. Please join Aurora Presbyterian Church in welcoming Amber who will begin her ministry on July 5, 2017.