Jesus Christ sends us out to serve here
in Aurora
and throughout the whole world.
Locally we:
Prepare weekend meals for local students through Backpack Buddies
Serve at three local food banks in Hubbard, Canby and Molalla
Help build houses through North Willamette Valley Habitat for Humanity.
Help those with emergency need through Love INC in Woodburn OR.
Co-sponsor Aurora Transitional Shelter with Christ Lutheran Church.
Work with the Canby Center.
And Capernaum Ministry in Portland OR.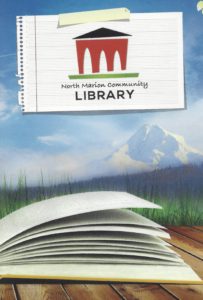 The church is also home to the North Marion Community Library in our church basement. Library Hours  are:
1 – 4 pm Tuesday, Thursday, and Saturday.
For current information go to their web-site:
northmarioncommunitylibraryassociation.com
They have a wonderful collection of books for all ages and love to have people come and read them either at the library or at home.  Come and check them out!
Nationally we:
Support Presbyterian Ethnic schools and universities and emergency need of
church workers through our Christmas Joy Offering.
Support disaster relief  through the One Great Hour of Sharing Offering
Support Presbyterian Youth ministry through the Pentecost Offering
Internationally we:
Our members have brought the love of Christ to people around the world
from Central Asia, Iran,Iraq, Syria, Lebanon, Bolivia and Peru.
Our mission is also extended to the whole world through a mission partnership
with the Presbyterian Church USA.
In addition we support Medical Teams International and International Reconciliation Ministries.
Our Next mission event is:
Each month we provide for the North Marion Schools Back Pack Buddy Program along with other organization in the area.  Food bags are provided on Friday to help children with food for the weekend where there is a need.  We cover one week a month.  Donations of $ helps us purchase needed food items.
On the fourth Sunday of each month we have a Noisy Offering for our Board of Deacons  who provide ministry to our congregation and community.
PENTECOST SPECIAL OFFERING to be received Sunday, June 4, 2017 during Worship
The Pentecost Offering helps our Youth begin life with a strong start – A solid foundation of faith formed in the first third of life, from childhood through young adulthood.  40% of this offering stays in Aurora for children and youth programing. 25% goes to support Young Adult Volunteer (YAV) opportunities. 25% goes to support ministries of the General Assembly with youth ages 12- 18. 10% supports the "Educate a Child, Transform the World" national initiative designed to help one million children by 2020.