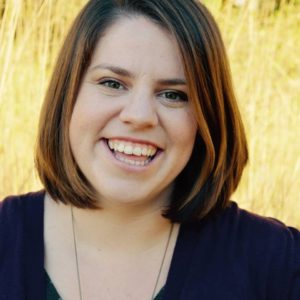 Rev. Amber Slate began her call to serve Aurora Presbyterian Church on July 5th, 2017.  She was ordained as Minister of Word and Sacrament in the Presbyterian Church (USA) and Installed on Saturday, August 26th, 2017 at 1:00pm by the Presbytery of the Cascades.
Amber is a native of the Pacific Northwest, having grown up on a farm near Ritzville, WA.  She earned her B.A., Theology from Whitworth University. She then began her graduate work at Fuller Theological Seminary Northwest on a part-time basis, before transferring to Princeton Theological Seminary to complete her degree as a full-time student.  She graduated from PTS in May, 2017 with a Master of Divinity and Master of Arts in Christian Education & Formation with an emphasis on Spiritual Formation & Mission.
Amber's previous experience in ministry includes serving for five years as the Middle School Youth Director of a Presbyterian Church in the Seattle area as well as completing a unit of Clinical Pastoral Education as a hospital chaplain.  She is grateful God has called her to serve the Aurora Presbyterian Church congregation and the greater Aurora community.  She is also grateful to be back in the PNW to enjoy all the wonders this area has to offer.
Pastor Amber can be reached at pastor@aurorapres.church.