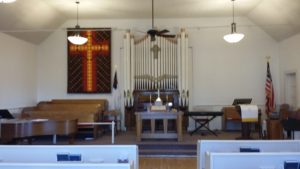 WELCOME to the Historic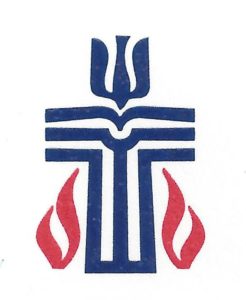 AURORA PRESBYTERIAN CHURCH
21553 Liberty Street NE
P.O. Box 78
Aurora OR 97002
503-678-5701
office@aurorapres.church
pastor@aurorapres.church
We come from many backgrounds and form a community striving for spiritual growth through worship, study, prayer and serving Jesus.  We would love to share our joy with you.  Join us for worship at 9:30 am on Sunday. There is a special time for children each Sunday before they go to their Church School class.  Have difficulty climbing stairs? The Aurora Presbyterian Church has a lift to assist you up  to Sanctuary or down to basement.
You are invited to join us for Sunday worship at 9:30 am each week.
Where you will not only experience the Presence of our Lord, but great music, singing, praying and Scriptures.
Our Choir under direction of Roger Wilhite of Music Director and Pianist Colby Gianella, lead singing and provide special music each Sunday from September through May.  We are blessed with wonderful singers and instrumentalists who lead our music each week.
This Summer enjoy music by Kaden Christensen and Colby Gianella while Roger Wilhite is on Sabatical until September.
The sacrament of Holy Communion is observed the First Sunday of each month.
The July 2017 Communion will be held on Sunday June 25th due to change of pastors.
 All believers are invited to join us at Christ's table.  
The Church Office is Open – Tuesday – Wednesday – Thursday from 10:30 am – 2:30 pm.
These office hours begin on Wednesday, July 5th, 2017.
During these hours the Sanctuary is open for meditation and prayer.
In addition it is open as part of "Emma's Walk" for the Old Aurora Colony Museum during these same hours and by appointment.  Our pews were built for the Aurora Colony Church torn down the year our building was built. Visitors are welcome to come and sit where colony members sat each Sunday.