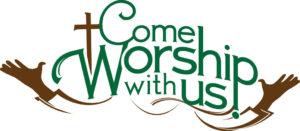 Our Mission:
Seeking to deepen our love of God as revealed in Jesus Christ and the Holy Spirit by inviting one and all to worship, to study, to serve, and to share God's love with each other and our community.
In 2016 we completed a Mission Study to help us define who we are and what our mission is.  We invite you to  discover what we have discovered about ourselves.
Aurora Mission Study Report
Aurora Presbyterian Church is a congregation of Christ's Church. With Christians everywhere we believe that Jesus Christ is Lord and Savior. In word and deed he reveals what we need to know about God and  and offers us a personal relationship through the Holy Spirit.
Aurora Presbyterian Church is a congregation of the Presbyterian Church USA. Originally a non-denominational community church, we have been apart of a Presbyterian denomination since 1904. Presbyterians strive to connect the life of the mind with the love of the heart and  do all things for the glory of God.
The Presbyterian Church USA is a "big tent" with people from many backgrounds with diverse understandings of who Jesus is and what it means to be a Christian. Yet in our great diversity we all agree that Jesus is our Lord and Savior.  As Presbyterians we believe we are just one expression of the Christian faith and seek to partner with all Christians everywhere.   

Aurora Presbyterian Church is a congregation that gathers in Aurora, Oregon every Sunday.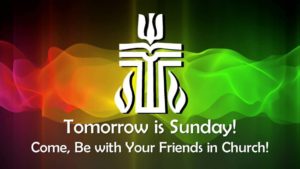 During the week our members can be found living, working, and going to school in many local communities.  We engage in mission and service locally and internationally.  Our worship includes the talented musical leadership of Roger Wilhite, several instrumentalists  and a choir that sings most Sundays of the School year.  They provide our worship with a rich musical experience.
Aurora Presbyterian Church has a rich history.  Our church began in 1889 as a Sunday School for Children. By 1904, a congregation had formed and chartered as Presbyterian. Services were held once a month for a short time and then pastors were shared with other congregations until 2004 when Paul Belz-Templeman was called to full time responsibilities in Aurora in June of 2015 Pastor Paul left to be Stated Clerk of Cascades presbytery. In July 2017 Pastor Amber K. Slate begins serving the Aurora presbyterian Church as 3/4 time pastor.   The church building was constructed in 1911 and contains pews dating from the 1860's that were originally in the Original Colony Church.
Aurora Presbyterian Church is a welcoming church.  We are men and women, married and single, young and old, from Aurora and surrounding communities who gather to worship, to learn and to serve.  We invite you will join us in our ministry and worship!
Aurora Presbyterian Church has handicapped lift. There is a lift that can take one from street level to both the Sanctuary and/or the Basement levels.